Anh Do and Family Arrive by boat in Australia 1980

In 1980 Anh Do and his family arrive in Australia.
Why is it that Anh Do's family came to Australia on a rickety, leaky boat?
What events in History led to Anh's familiy making the extreme decision to risk their lives aboard a boat that most people wouldn't step foot on?

---
Anh Do and Brother Khoa


Khoa Do, born 1979, Ho Chi Minh City, Vietnam, is a film director, screenwriter, professional speaker and philanthropist who received the Young Australian of the Year Award in 2005. The Do family arrived in Sydney as Vietnamese refugees in 1980
​Wikipedia 22.2.2016


Vietnamese Flag

The

Vietnam flag was officially adopted on November 30, 1955. The gold five-pointed star symbolizes the five groups of workers in the building of socialism (intellectuals, peasants, soldiers, workers and youths), while the red symbolizes bloodshed, and the revolutionary struggle.
​Word Atlas 22.2.2016

Vietnam
Powered by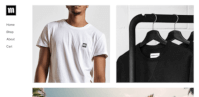 Create your own unique website with customizable templates.